Recently I've delved into the world of comics and discovered to my delight that not all comics are the pulp of the standard superhero story. Although I have enjoyed reading some Marvel and DC, the sugary shallowness of the majority of their lines can't come close to the richness of some of the more unusual comics I've discovered so far.
Here are a few of my recommendations for comics which pack much more than just punches...
Jim Henson's A Tale Of Sand
Jim Henson tried unsuccessfully a few times to get the screenplay of A Tale Of Sand made into a movie, however

Ramón K. Pérez

has brought it to life now with his stunning illustrations.
I don't want to tell too much about the story, which for the most part needs to be deciphered from the images, but suffice to say that this surreal fairytale of sorts is captivating and challenging in its appeal. It's a breathtaking race through the desert, which seems to be without rhyme or reason, but the wealth of artwork will persuade you to go back multiple times to uncover all of Henson and Perez's ideas.
As a warm-up for the comic you might want to check out Henson's intriguing short film- Time Piece...
IDW's The Infinite Loop
The Infinite Loop is a time-travel adventure about fighting for love when the odds are stacked against you. Teddy fixes anomalies in time by suppressing them, but

when she meets Ano, "a time paradox" and the girl of her dreams, Teddy must decide between fixing the time stream or the love of her life, both of which have unique consequences. This comic fights for strong female role-models, same-sex couple's rights and for love above all. I was also so impressed to see that at the end of each issue was a reader's coming out story. It's a gripping sci-fi story as well!
Here's an interview with the creators which gives you a good feel of what they're working towards.
A combination of striking visuals and haunting prose, The Rime Of The Modern Mariner updates Colderidge's classic poem for the "careless kind' of modern humans. It's message of pollution and ecological destruction makes for a chilling read, while at the same time Hayes' illustrations drive the sentiments home.
I picked this book up for only around
£15 which is incredible given the amount of work which has gone into the art. It will be remaining in my book collection for ever now though, it's too special.
Here's
a post from Hayes himself about the book to find out more.
#musicomics
When reading comics I like to listen to music which adds to the cinematic feel of the story. Here are my suggestions for albums or artists which I think complement these picks. I've also tweeted about other combos via
my twitter page
on the hashtag #musicomics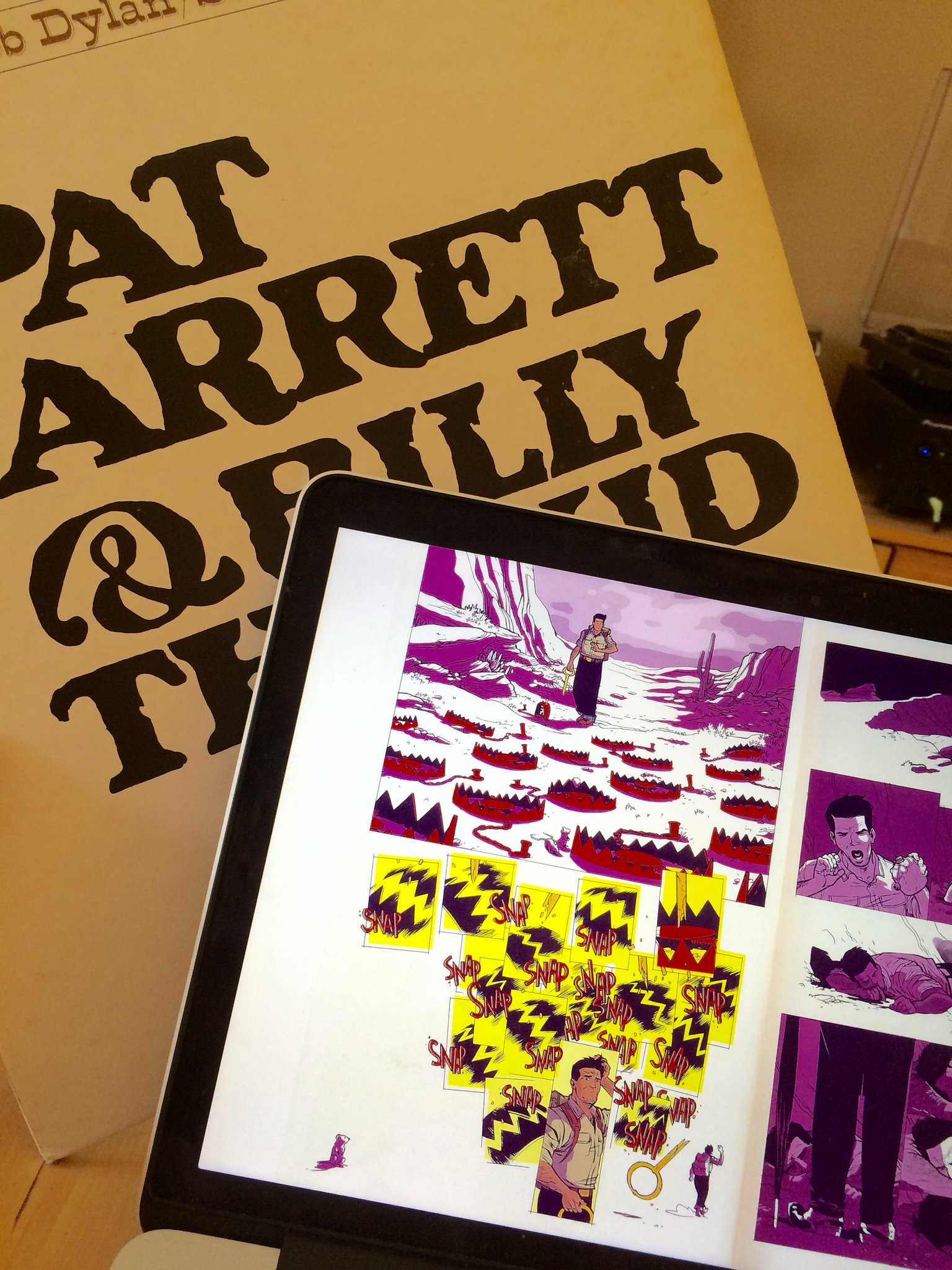 A Tale Of Sand
-
Bob Dylan: Pat Garret And Billy The Kid OST
The Infinite Loop
- Anything by
M83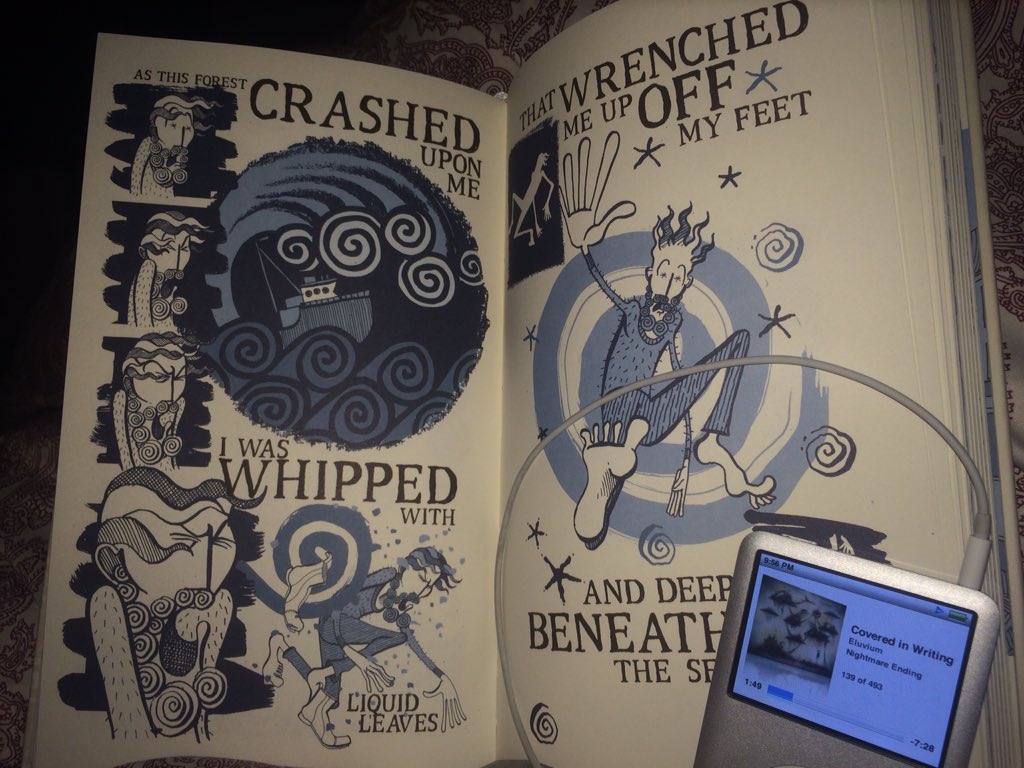 The Rime Of The Modern Mariner
-
Eluvium: Nightmare Ending